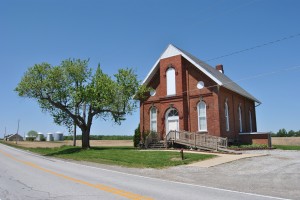 Let me take this time to extend a personal invitation to you to come and visit us at Barrett's Chapel. We are thrilled to have visitors with us at any time. I am sure that you will find a warm friendly welcome once you walk through the doors. So, if you are looking for a church home, or a place to worship, or if you are just searching – stop by and see what the Lord has in store for you.
Service Times
Sunday Morning ~ 10:00 a.m.
Sunday School ~ 10:00 a.m.
Sunday Evening ~ 6:00 p.m.
Wednesday Evening ~ 7:00 p.m.
Barrett's Chapel
Corner of Cook Rd. & Rt. 60
P.O. Box 22
New London, OH 44851
barrettschapel@hotmail.com